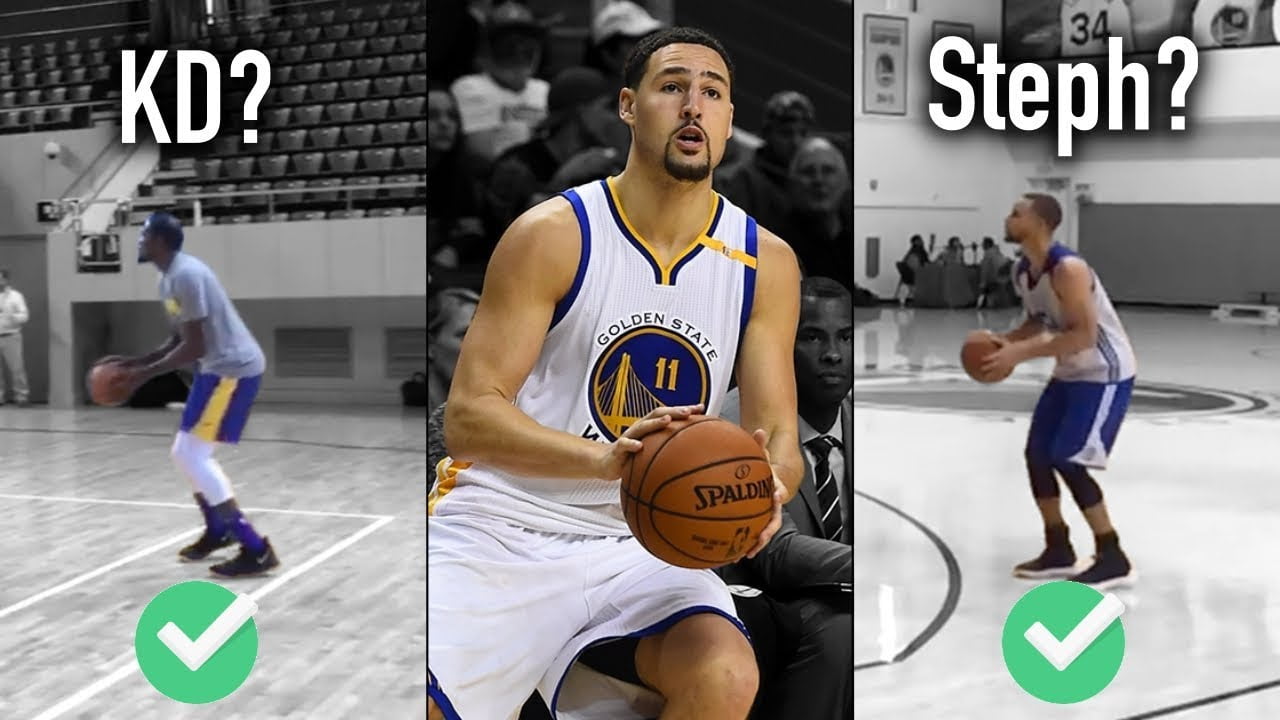 Dipping is An Important Part of Basketball Shooting!
I want to address the subject of Dipping while shooting a basketball. Dipping is lowering and raising the ball in line when setting it up to shoot. It generally happens when the ball is received via a pass in a "Catch-and-Shoot" motion.
You could also do a dipping action when dribbling, and you stop your dribble and have time to start the ball a little higher and then bring it down and back up to the Set Point for a Jump Shot.
As many coaches and players have heard, some coaching theory says you should not "dip" the ball as you go to shoot because the defenders in these days of formidable defenses will steal the ball. With this idea in mind, many coaches make up a rule that one should never dip.
WHY DOES THE BODY WANT TO DIP THE BALL?
From my experience, most shooters instinctively want to dip the ball because of what I call the"Inertia effect" in the shooting.
The Law of Inertia (Sir Isaac Newton's First Law of Motion) says, "An object in motion tends to stay in motion and the same direction until affected by an outside or unbalanced force!" Dipping is the body's wisdom to create energy with the ball moving online, which will help with direction and accuracy.
THE "NO DIPPING" IDEA IS A HUGE OVERREACTION!
I feel this "rule" is a vast overreaction. If you are so closely guarded that you can't afford a second or even a half-or-quarter-second to dip the ball (at least a little), then you should probably not even be taking the shot because you're going to miss most of such shots.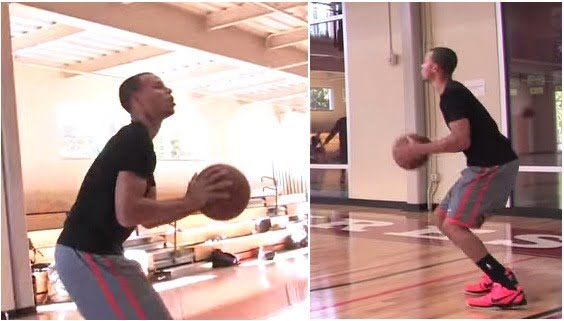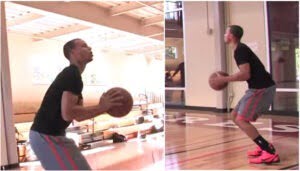 CALL ME DR. DIP!
I don't mind being labeled with the "Dr. Dip" moniker because it's such an important distinction! It's what sets up Inertia, a critical factor in the shooting. However, a better title for me might be "Captain Inertia" since that's what this whole article is about.
"NO DIPPING" AND THE IDEA OF "CATCHING THE BALL WITH KNEES ALREADY BENT" ARE TWO INEFFICIENT (EVEN DESTRUCTIVE) RULES!
This idea of catching the ball all ready to shoot seems to make sense and be helpful since defenses are so tight these days. But the idea interferes with great shooting! If your knees are already bent, then the "down & up" energy available from leg action is largely sacrificed (at least 50 percent is lost – all you have is the "up" energy).
If you don't dip the ball(if caught high), you lose any Inertia energy you could generate and catch, and you must create accurate direction from scratch.
That's hard to do, mainly when pressure is applied. If you miss one or a few shots shooting this way and your confidence is challenged, you might want to stop shooting to avoid embarrassment.
TEST THESE THINGS YOURSELF!
Go to a court and try these different ways of shooting. Don't dip and see how it feels and works. Then Dip and notice if there's more in-line energy.
Isn't the connection to the target just more accurate and powerful? Doesn't the ball want to fly into the basket? And make a Catch-and-Shoot motion receiving the ball in a crouched position with knees already-and-Shoot motion receiving the ball in a crouched position with knees already bent and shooting, then do it by catching the ball with legs straight and then bending the knees down & up to shoot.
It takes a little more time, and you must know where your defender is, but the benefits are enormous. Compare and contrast, and I'll bet you'll choose to dip whenever possible and catch the ball straight-legged, then do your down-up action to generate leg power.