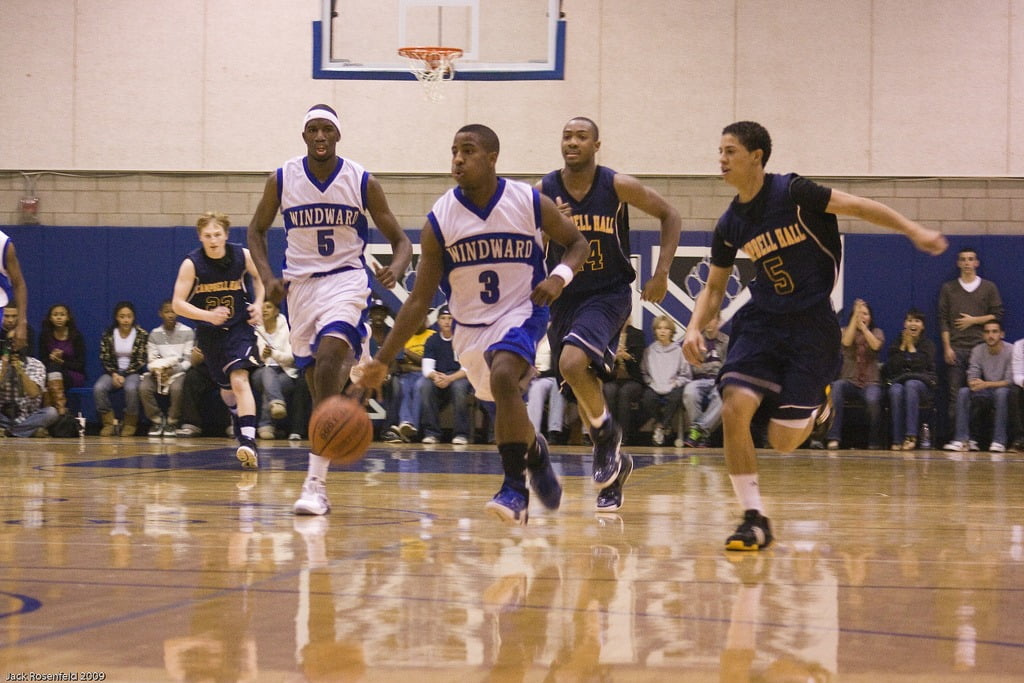 12 Pointers to Improve Your Primary Fast Break Attack
Don't you hate it when your team generates a turnover or can get the outlet from the defensive rebound, gets the numbers on the break, and does not finish?!
These twelve-pointers will help your players finish their primary breaks and increase your scoring, even if you play a deliberate style of basketball.
Improve Your Primary Fast Break Attack
Must have 5-6 look-a-heads every game – this is how you win!
Must be able to score every time in a 2-on-1 situation.
Get wide first –then attack!
Concept of best – players know who is "best" – the best handler handles – the best finisher finishes.
Turn all 3-on-1 and 3-on-2 situations into a 2-on-1 situation
Never away from the best scorer to shift the defense over and create space – this is how you create a 2-on-1
Put the ball in your hand opposite the direction you will never in, i.e. if you veer to your right, dribble with your left hand.
Give the cutter the ball where they can do something with it.
Cutters and penetrators must be able to finish at the rim – teach power lay-ups!

The ball handler should never penetrate after passing – should step to the ball side "T" for a return pass.
If the cutter cannot score, they should quickly stop and "Euro" the ball back to the passer.
If you cannot score, post up the post, fill the perimeter spots, and swing the ball.
Related Post